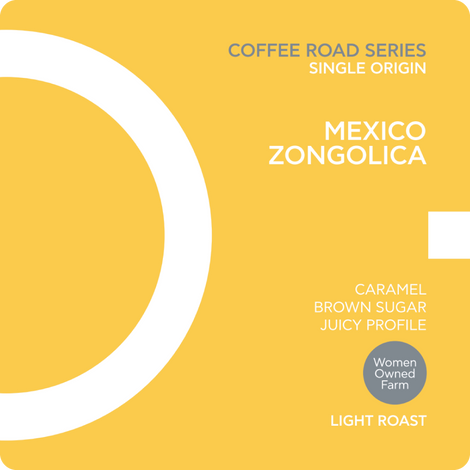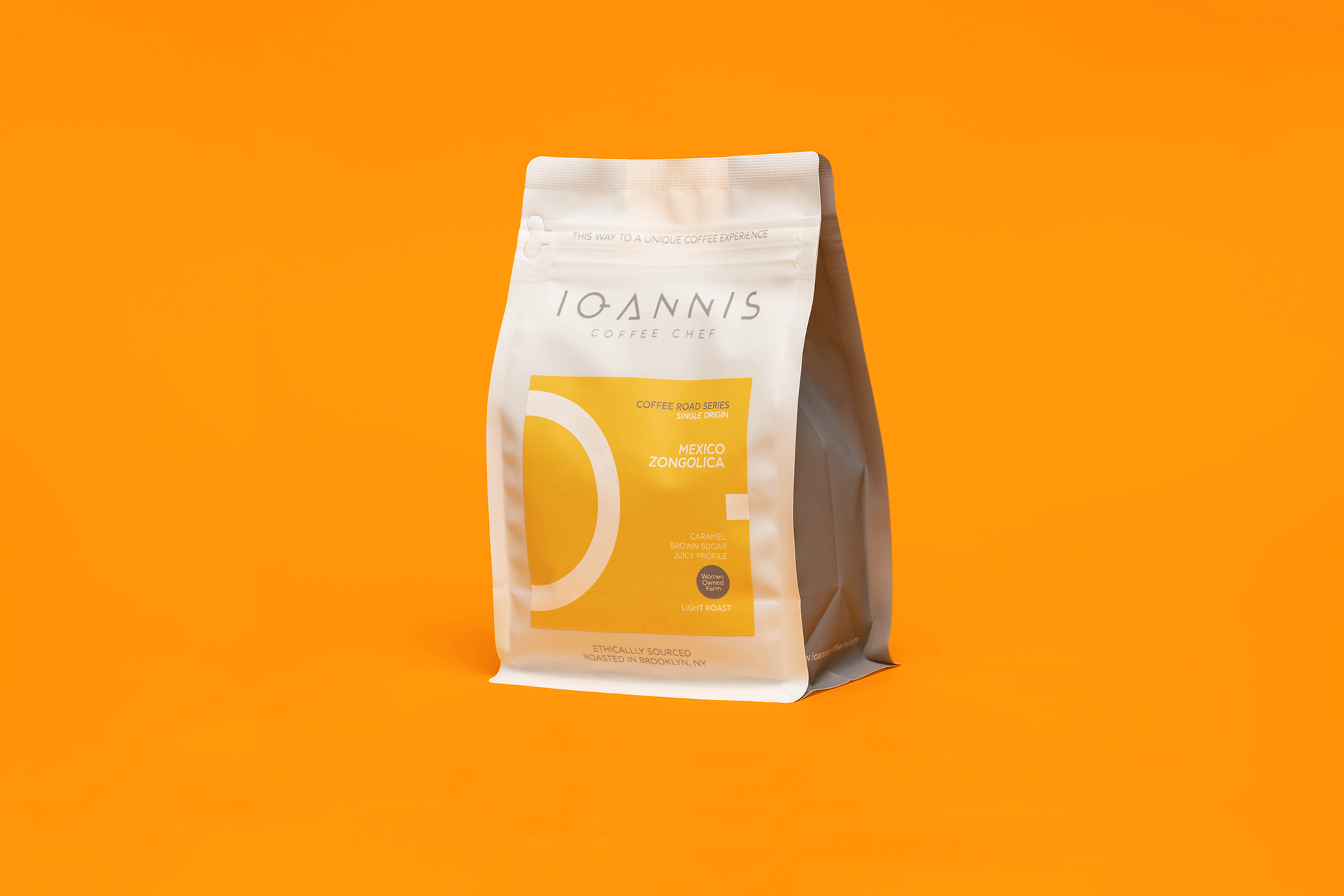 Mexico Zongolica Women Owned
A microlot coffee project that is being produced by a 20 Women Owned Cooperative called "WPZ" (Women Power Zongolica) . By working in harmony with the Earth, "WPZ" has brought in life a coffee with notes of caramel, brown sugar and a juicy body that will amaze you palette and arise your senses.
Roast level: Light - Medium
Notes:
Caramel

Brown Sugar

Juicy Profile
Coffee Road Series: The Coffee Road Series is our experimental, limited edition product line with new arrivals every quarter; our journey to unexplored coffee regions, sourcing single origins, following our passion to discover the most exotic beans and bring them into people's cup of coffee.
Given the scarcity and the different harvesting time of these beans, Coffee Road Series introduces a new origin every quarter. Each coffee in this series is available for a limited time only.
Packaging is 100% recyclable for a greener future.

Mexico Zongolica Women Owned
Smooth & Delicious
I usually like to drink Ethiopian naturals, but I wound up trying this Mexico Zongolica after getting it for my girlfriend. I wasn't expecting anything special, because I randomly found this on the internet and I usually buy off recommendation. Man, I was gobsmacked at how good this was. It was smooth and delicious, with notes of caramel and chestnut, and a slight juiciness. I would highly recommend this and will happily order again.
Rich, mellow, perfect start to morning
This is a phenomenal, special, but very approachable cup of coffee. Rich, even, with great tones throughout, this is simply a great cup of coffee with a flavor profile that makes you happy to be awake without having to be a coffee expert or do more than just follow instructions on how to make!