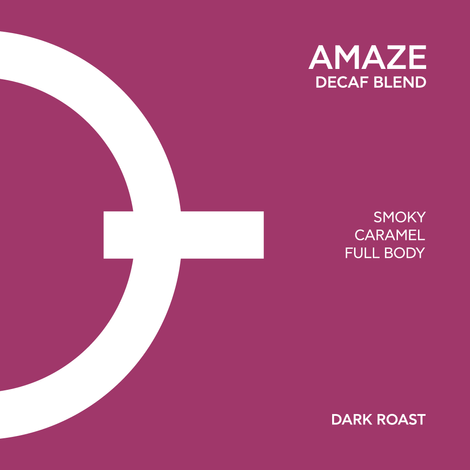 A flavorful experience will start at the very first step, when sensing the aroma in our decaffeinated coffee recipe and will last until the last sip. Roasted dark to reveal a smoky profile with subtle notes of Caramel and a full body with no bitterness at all! Truly a one of a kind decaf blend.
Roast level: Dark 
Notes:
Signature Recipes: Re-introducing coffee blends as an actual food recipe. By combining different coffee beans, from different regions, roast each of them at the level that will reveal the best character of each cherry, we mix different profiles and create new tastebuds. 

Our Signature Coffee Recipes, are here to stay all year round.
This product line is the creation of our Coffee Chef: A result of experimenting with different beans, to curate unique coffee blends.
Packaging is 100% recyclable for a greener future.
My favorite decaf! Highly recommended!
The best Decaf
By far the best decaf coffee I've ever had! You wouldn't know it's decaf. Highly recommend.