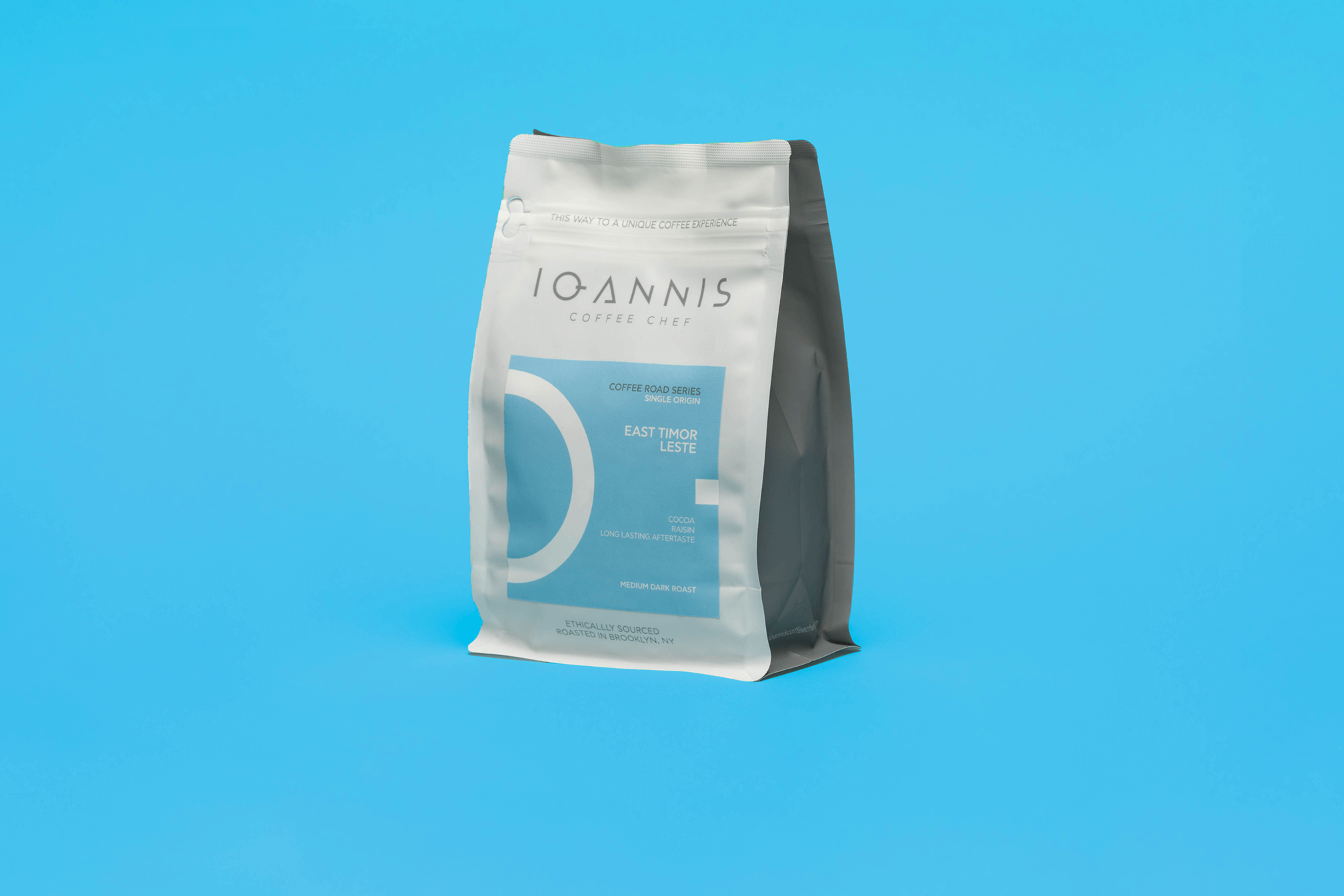 A Timor - Leste born and raised coffee, this medium dark roasted gem awakens your senses. With a profile of cocoa, raisin and a long lasting sweet aftertaste, you will experience a "do-good, feel-good, taste-good" coffee that travels you to the Malay archipelago islands. 
Roast level: Medium - Dark
Notes:
Cocoa
Raisin
Long Lasting Aftertaste
Coffee Road Series: The Coffee Road Series is our experimental, limited edition product line with new arrivals every quarter; our journey to unexplored coffee regions, sourcing single origins, following our passion to discover the most exotic beans and bring them into people's cup of coffee.
Given the scarcity and the different harvesting time of these beans, Coffee Road Series introduces a new origin every quarter. Each coffee in this series is available for a limited time only.
Packaging is 100% recyclable for a greener future.

Silky Smooth
Smooth silky clean coffee outstanding flavor even my 21 year noticed !
Rich, smooth, and high-quality that worth the price
The beans are medium dark roast, with low acidity and rich, smooth flavor. I'm a coffee lover, and usually, I tend to choose dark roast beans. This is the first time I have tried medium dark roast. I was surprised by how precise the beans were roasted. It contributes a lot to the quality of the beans. Their taste is very accurate, with a well-balanced flavor. The coffee is less acid and has a fuller taste with a great aroma. This coffee is just excellent with the correct price tag.
Amazing coffee
Delicious - great notes from the first grind through to the first cup
Best Coffee
One of the best coffees I've ever had! No bitterness, smooth and full bodied at the same time. Amazing!