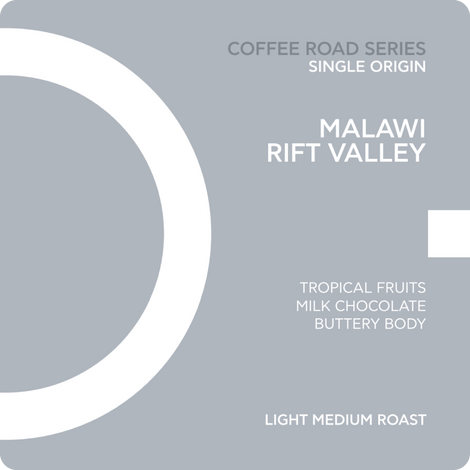 Grown in the border line of Malawi and Mozambique, this single origin coffee is cultivated in red soil that gives it a signature profile of tropical fruits, milk chocolate, a buttery body with a smooth aftertaste. An ideal cup of coffee that softens your day.

Roast Level: Light - Medium

Notes:
Tropical Fruits
Milk Chocolate
Buttery
Coffee Road Series: The Coffee Road Series is our experimental, limited edition product line with new arrivals every quarter; our journey to unexplored coffee regions, sourcing single origins, following our passion to discover the most exotic beans and bring them into people's cup of coffee.
Given the scarcity and the different harvesting time of these beans, Coffee Road Series introduces a new origin every quarter. Each coffee in this series is available for a limited time only.
Packaging is 100% recyclable for a greener future.